Support menu
Already established startup: In case existing startups move to Wakayama from outside of Wakayama.
Not yet established but willing to: In case you start up a new business in Wakayama.
1)

Financial support from Wakayama prefecture
To reduce financial burden of tenants, Wakayama prefecture subsidize portion of the rent up to 50%. This subsidy is available for maximum of 3 years after moving into WInC. You need loan screening from prefecture office to receive such subsidies.
Support from
Target company
Already established company outside Wakayama.
Less than 10 years of establishment.
Already invested from Venture Capital(s) with JVCA (Japan Venture Capital Association) membership.
Detail of the incentive and subsidy
New recruitment incentive:

If the tenant company at WInC hires local people or employee(s) migrate to Wakayama (the residence certificate is moved to Wakayama), subsidize 300,000 yen per person.

Incentive for fixed assets:

30% of fixed asset spending to be subsidized

Subsidy:

Subsidize 50% of the office rent
Subsidize 50% of the communication fee
Subsidize part of the air transportation fee

Period: 3 years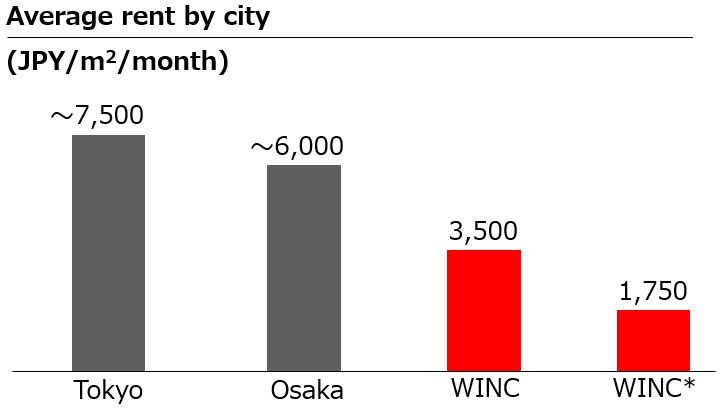 2)
Assistance for business development
WInC provides an opportunity to match with leading companies and venture capitalists in Japan.
Can have hands-on support from the "startup support team" (if you won at a pitch event).
The "Wakayama acceleration program" provides an opportunity to collaborate with venture capitalists and leading companies.
3)Opportunities for "pilot experiments" and "technology demonstrations

"
Support from:
Target company:
A company that has an office in Wakayama (head office or branch)
Subsidy rate:
A maximum of two-thirds of the cost
Maximum price:
Less than JPY 20 million per project (project to be completed within 3 years)
Example of an adopted project:
Auto-bike rental project by Glafit Inc.
4)
Introducing the "Industrial Technology Center of Wakayama Prefecture"
Industrial Technology Center of Wakayama Prefecture:
A research institute aimed to support local industries, offering technical support to companies in Wakayama. Tenants of WInC can utilize this facility.          
Introducing the Open Lab:

Smart Chemical Manufacturing
3D Smart Manufacturing
Food Processing
Leather and Textiles
Automation Promotion

Services:

Free: Technical consultation and technical coaching
Charged: Entrusted experiments, rental equipment, receiving trainees, dispatching researchers, entrusted research.
Voices of tenants
4D Sensor Inc. (Room 101)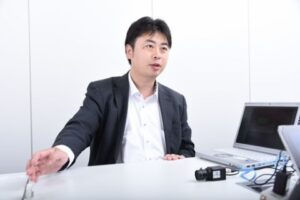 4D Sensor Inc.
Established in 2012
A tech startup from Wakayama University. They produce equipment for real-time measuring of the shape and distortion of buildings.
---
Q. Our reason for choosing WInC
We used to operate from an apartment house-style incubation center. However, it was difficult to have an office in such a building, as the equipment used for our research is very large and heavy. Therefore, we decided to move to WInC.
As the WInC building is sturdy, we can install large equipment without a problem. We can now focus on our research, as we do not have to worry about noise and vibration anymore.
Q. Advantages of WInC
"Having a place for manufacturing" is a great advantage for us. Before, we had to outsource, even for minor processing work, and it took a long time to draft a prototype. Now, with the help of WInC, we can do such work right away and are now doing our research much faster. Development speed is important for startups and we appreciate it very much.
Another advantage of WInC is that it is only 40 minutes away from Kansai International Airport; this location is a great advantage, as we and our customers often use the airport.
Q. What is attractive in Wakayama?
Wakayama is close to oceans and mountains. I enjoy many activities on my days off.
We can also enjoy beautiful seasons and warm weather.
---