Laboratory
Noritsu Precision offers part of the factory as co-working manufacturing lab for tenants. Tenants can focus on their work without worrying about noise and vibrations. If you need more working space at the factory, please let us know.

Factory ( owned by Noritsu Precision Co., Ltd.)
These are list of equipment installed at Noritsu Precision's factory. For more details, please contact us.
List of facilities: Sheet metal working
Equipment
Qty
Capacity
Turret punch press
2
Maximum processing work: t3.2 x 1,212mm x 2,424mm
Laser punch press
1
Maximum machining work: t6 x 1,212mm x 2,424mm
Laser output: 4k
Servo vendor
6
Maximum processing length: 2,000mm
Capacity: 56t, 80t
Welding robot
2
Maximum processing work 1,600mm x 800mm x 1,500mm
Spot welding
1
Suitable for surface cleaning.
Torque pack press
4
Pressing pressure: 60t, 110t, 150t, 300t
Powder Coating
1
Maximum processing work: 1500mm x 800mm x 1,800mm
Coating thickness: 0.05mm tolerance 0.01mm
Degreasing heater installed.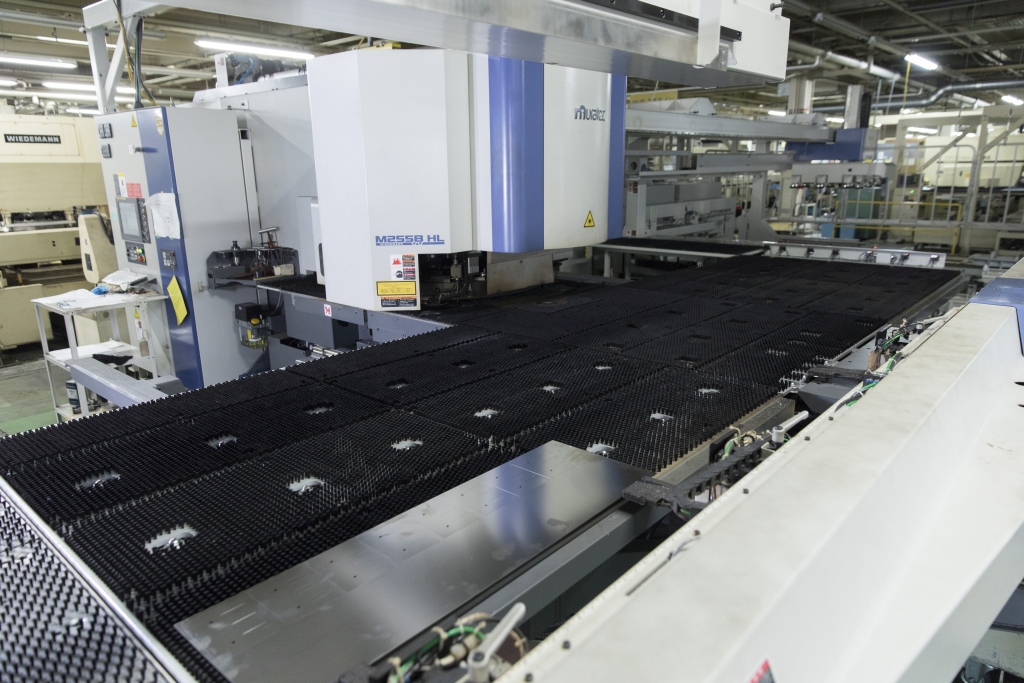 List of facilities: Machining
Equipment
Qty
Capacity
Machining Center
7
Maximum processing work: 900mm x 1,000mm
Maximum spindle speed: 30,000rpm
Multi-sided pallet specification
Numerically controlled lathe
5
Working diameter: dia. 3 to 200
Maximum work length: 500mm
Bar feeder, 24-7 unmanned operation possible.
General purpose milling machine
1
Working table:250mm x 600mm
General purpose lathe
3
Core: 180mm to 5,000mm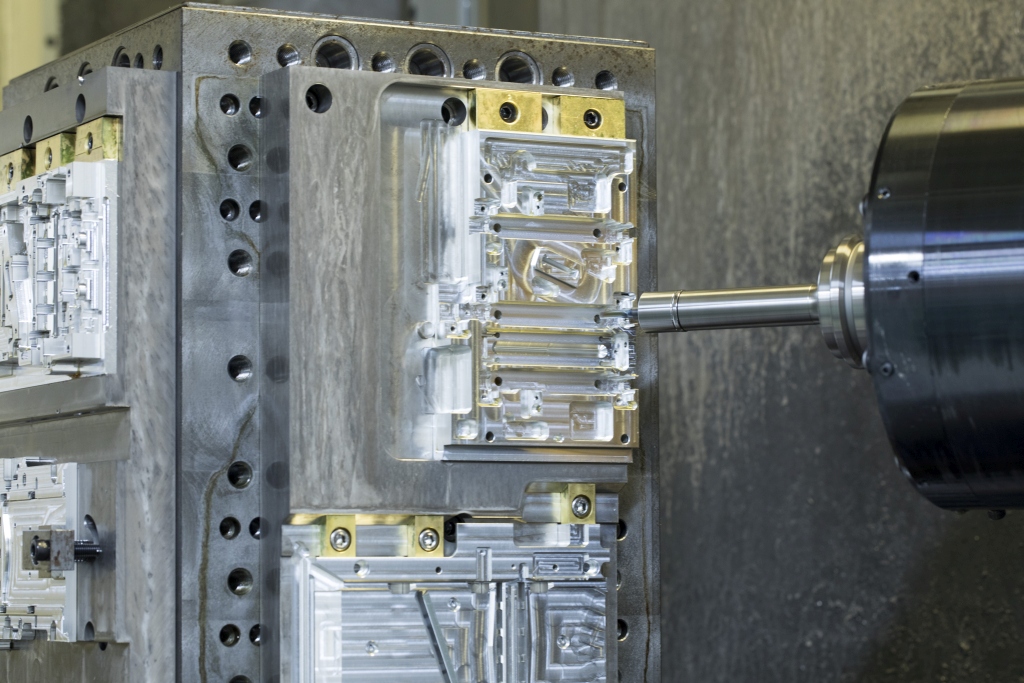 List of facilities: Surface treatment
Equipment
Qty
Capacity
Sparroll Plasticity Processing Machine
1
Maximum diameter: dia. 30
Mirror finish roughness: Ra0.2s or less
Rotary Barrel Finishing Machine
3
Maximum processing work: 100mm x 200mm
Finish surface roughness: Ra0.2s
Shot Blasting Machine
2
Maximum processing work: dia. 800
Hydrocarbon Cleaning Machine
1
Maximum processing work: 300mm x 500mm x 500mm
High Temperature Furnace
2
Maximum processing temperature: 600 degrees celsius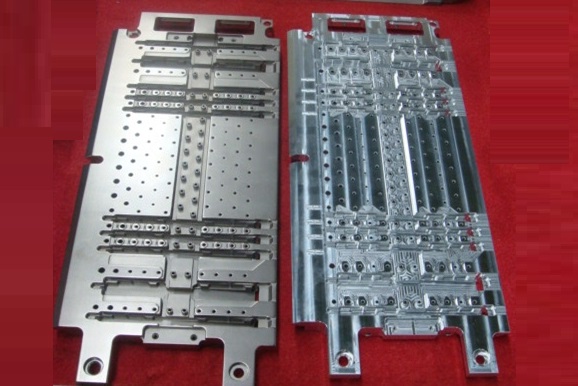 List of facilities: Plastic molding
| Equipment | Qty | Capacity |
| --- | --- | --- |
| Injection Molding Machine | 9 | Pressure 40t, 120t. 150t, 300t, 210t, 450t, 850t, 1,300t |
| Gas Assisted Molding Unit | 2 | |
| Nitrogen gas generator | 1 | |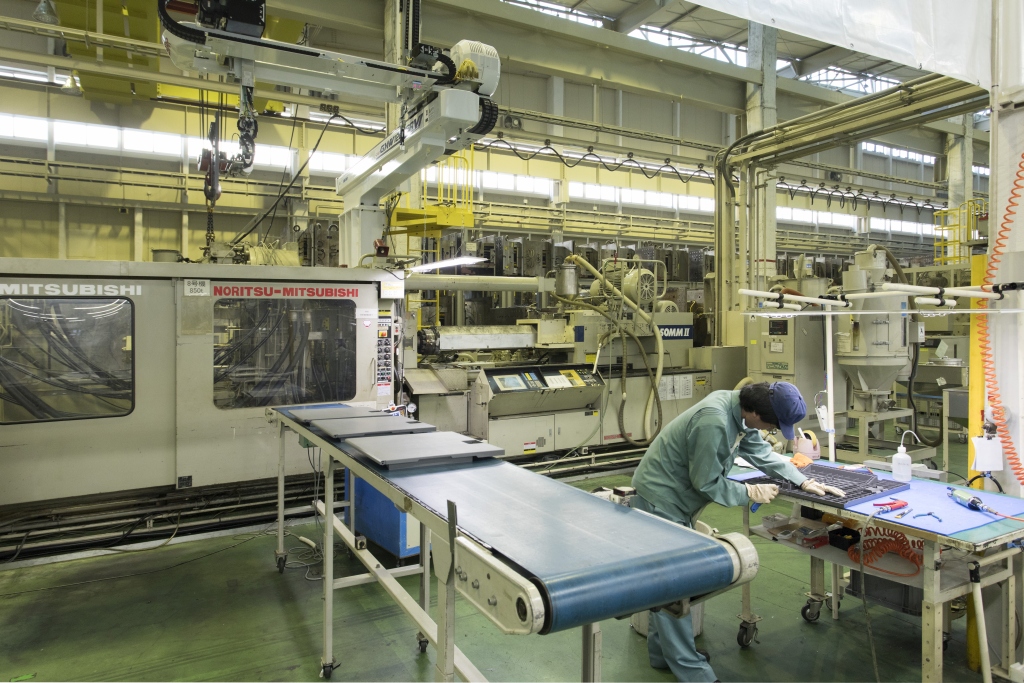 List of facilities: Development and Product inspection
Equipment
Qty

Capacity
CAD/CAM
3
Supports 3D
3D measuring instrument
1
Maximum processing work: 800mm x 1,600mm
3D Not supported
Projector
1
Maximum processing work: dia.200 x L205mm
Imaging microscope
1
Magnification: 5 to 400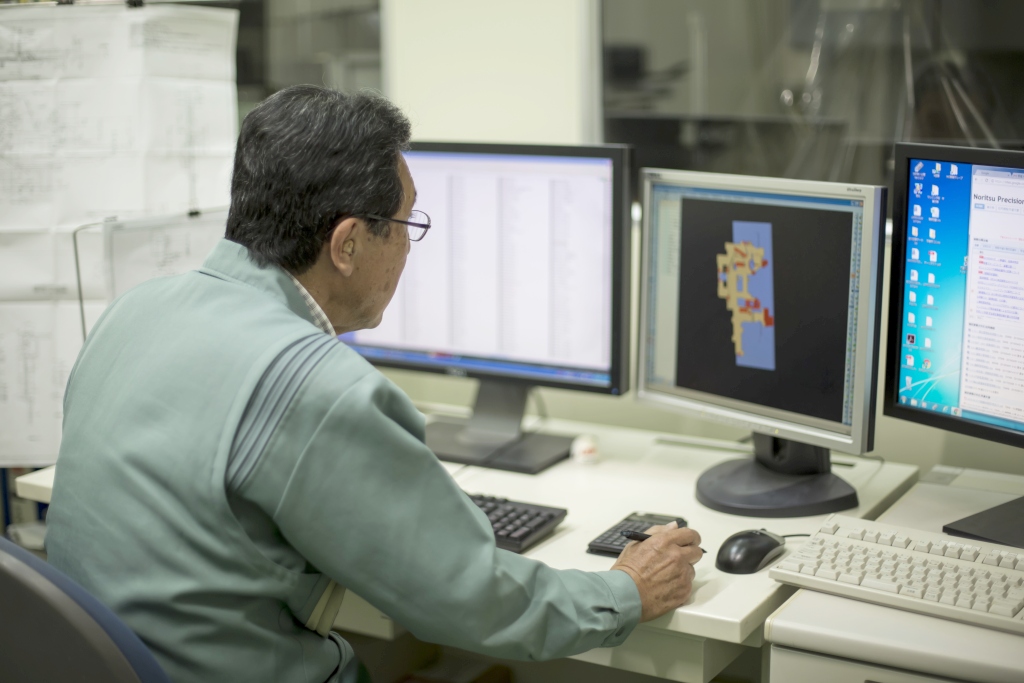 ---